LED Strip Lighting Accessories
SolidApollo's LED Accessoriesare the perfect solution to make any LED installation a breeze. We have many options available:

Cable for LED connections:
We offer 2 kinds of cables, 2 conductor and 4 conductor. 2 conductor is normally used to power up LED Products at a maximum of 24V and 5A. 4 wire cable is aimed to any RGB products. We offer the possibility to buy it in bulk.

LED Strip Accessories:
You will find that we carry an extensive line of power adaptors, led strip splitters, led strip joiners etc. These products are aimed to making LED strip installations very simple.

Power cables and connectors:
With this kind of products you can split power outputs, connect several devices to the same power output, and create extension cables for any LED lighting project.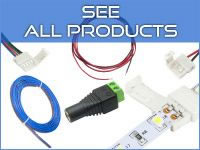 See all products
LED Strip Connectors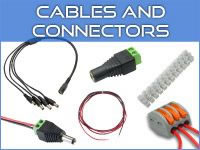 Cables & Connectors
Waterproofing Accessories
1
---
2
---