Green LED String Light 65ft
Solid Apollo's LED String Lights are specifically designed to create and enhance ambient lighting in a multitude of projects. Add a magical and elegant experience to your outdoor or indoor environment using our Green LED String Lights! The Green LED String Light creates a fairy light effect enhancing any surroundings bringing colorful ambient lighting and a relaxing atmosphere. These versatile LED String Lights are suitable for outdoor/indoor and commercial applications such as decorating trees, bushes, gardens, lawns, gates and more. Furthermore, it can also be used for home decorations and DIY (Do-It-Yourself) Projects.
The Green LED String Light is 65 feet in length plus 4 feet power cable and is in fused with 200 micro LEDs that are placed 4 inches apart from each other.

Each LED String light is made up of three high quality ultra-thin silver copper wires wrapped with water resistant coating rated at IP65 making it perfect for outdoor applications. These ultra-thin silver wires are flexible and can easily mold into any shape, thus making it easy to install anywhere. LED String Lights from Solid Apollo include a 4 foot transparent power cable that easily blends in discreetly for a beautiful installation.
The Green LED String Light is environmentally friendly consuming 10 watts of energy while operating at 24V DC. Now, you can easily create a romantic and enchanting experience using our Green LED String Lights!
Main Features:
Color: Green
Dimmable
65ft in Total Length
200 LEDs Total
Max Power: 10W
Built-in 3ft Waterproof Power Cable
Includes Female Barrel Connector for Easy Setup
IP65 Water Resistant
1 Year Warranty
Perfect for Home Decor, Landscaping, and Commercial Applications
Installation Instructions
Installation is a breeze with Solid Apollo's LED String Light. Just follow these simple steps.
Step 1 : Gently unspool your LED Sting Lights
When unspooling the LED String Light, it is recommended to start from the power cable and carefully pull tiny increments of string out of the spool and following the twists of the spool as you unspool it. By doing this step, it will make the LED String Light tangle-free and much easier to work with saving you time during installation. Please note that if the LED String Light forms into a knot while un-tangling, please do not continue to pull. Instead un-tangle the knot, this will further maximize the longevity of your LED String light.
Step 2 : Decorate your Project
Solid Apollo's LED String Lights are super versatile and can easily mold to any shapes or corners. You can also wrap them around objects such as tree branches, trees, bushes, gates, and much more.
Step 3 : Don't be limited to what you can create!
Below are the list of available accessories compatible with Solid Apollo's LED String Lights.
Available Accessories:( Not Included)
Please Note: LED String Lights requires an optional 24V DC 24W power supply to work (not Included).
| | |
| --- | --- |
| LED Color | Green |
| Total LEDs | 200 |
| LEDs per Foot | 3 /foot |
| Input Voltage | 24V |
| Watts per Spool | 10W |
| Beam Angle | 360º |
| Warranty | 1 Year |
| Weight | 0.20 lbs |
| Dimensions | 65ft |
| IP Rating | IP65 |
| Product Color | Silver Copper Wire |
| Working Temperature | -4F to 122F |
Perfect For:
Landscaping Decorations
Commercial Applications
Home Decorations
DIY (Do-It-Yourself) Projects
Gardens
Lawns
Gates
Garden
Trees
Bushes
Bedroom
Flower Vases
Wine Bottles
Yard
Wall
Window
Ceiling
Christmas
Wedding
Parties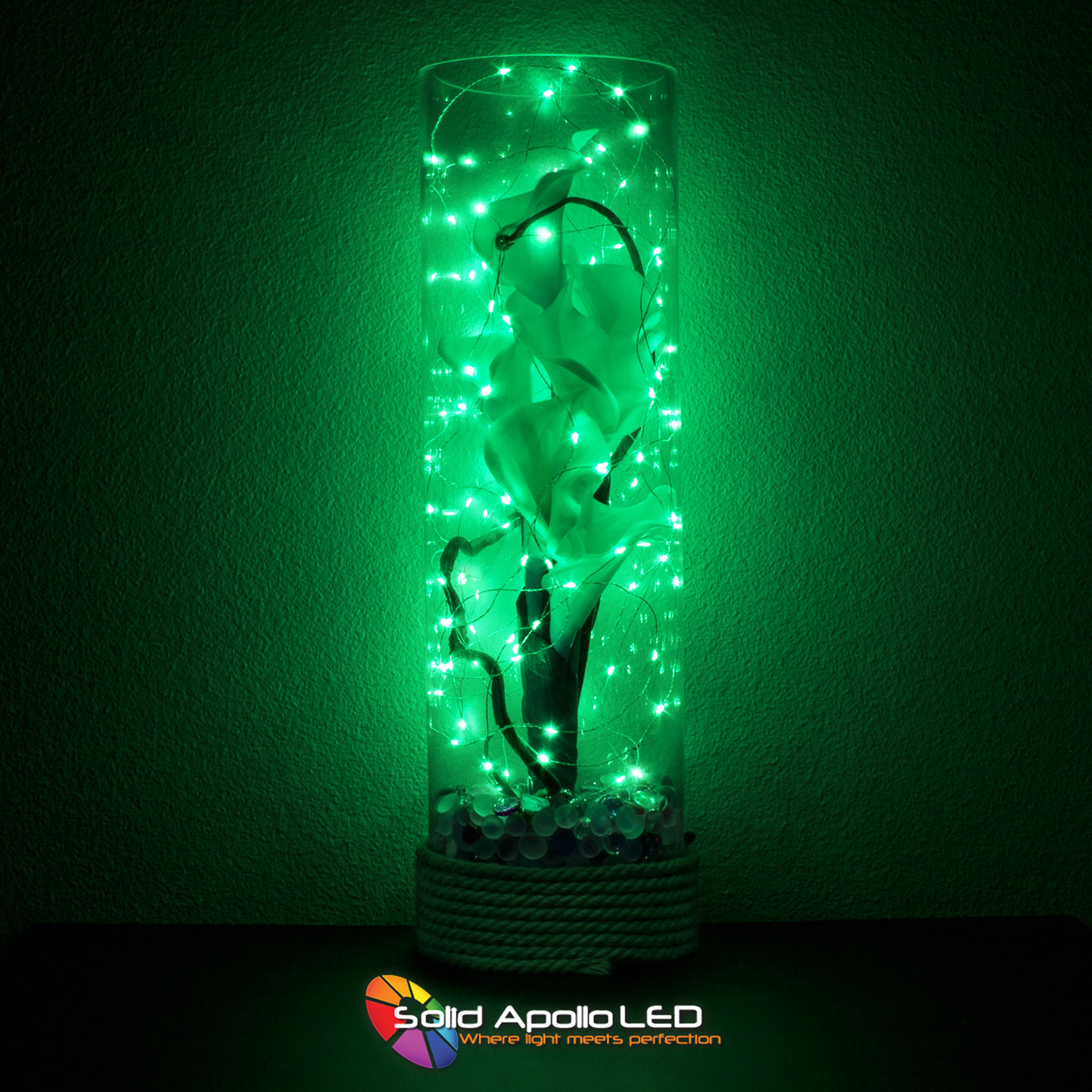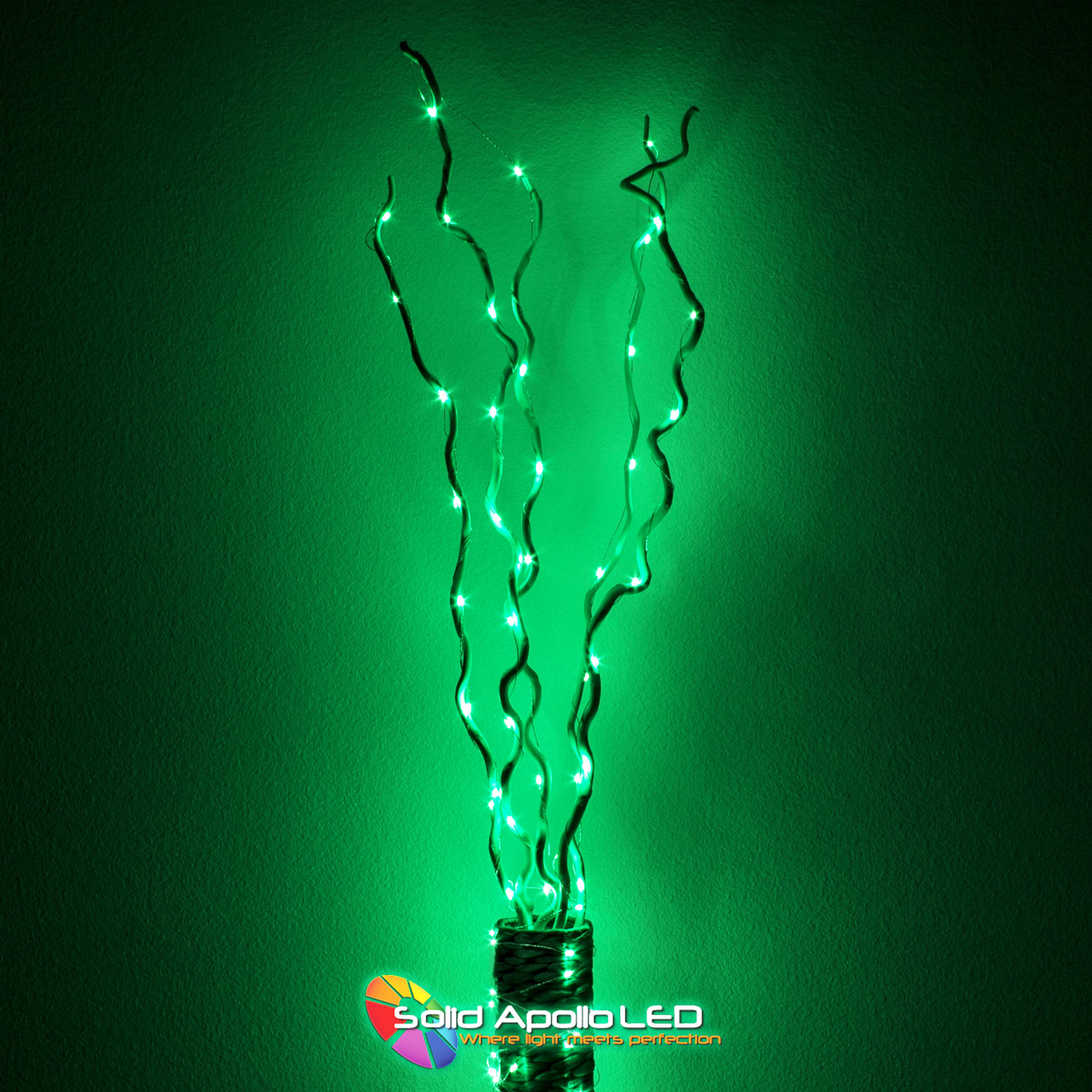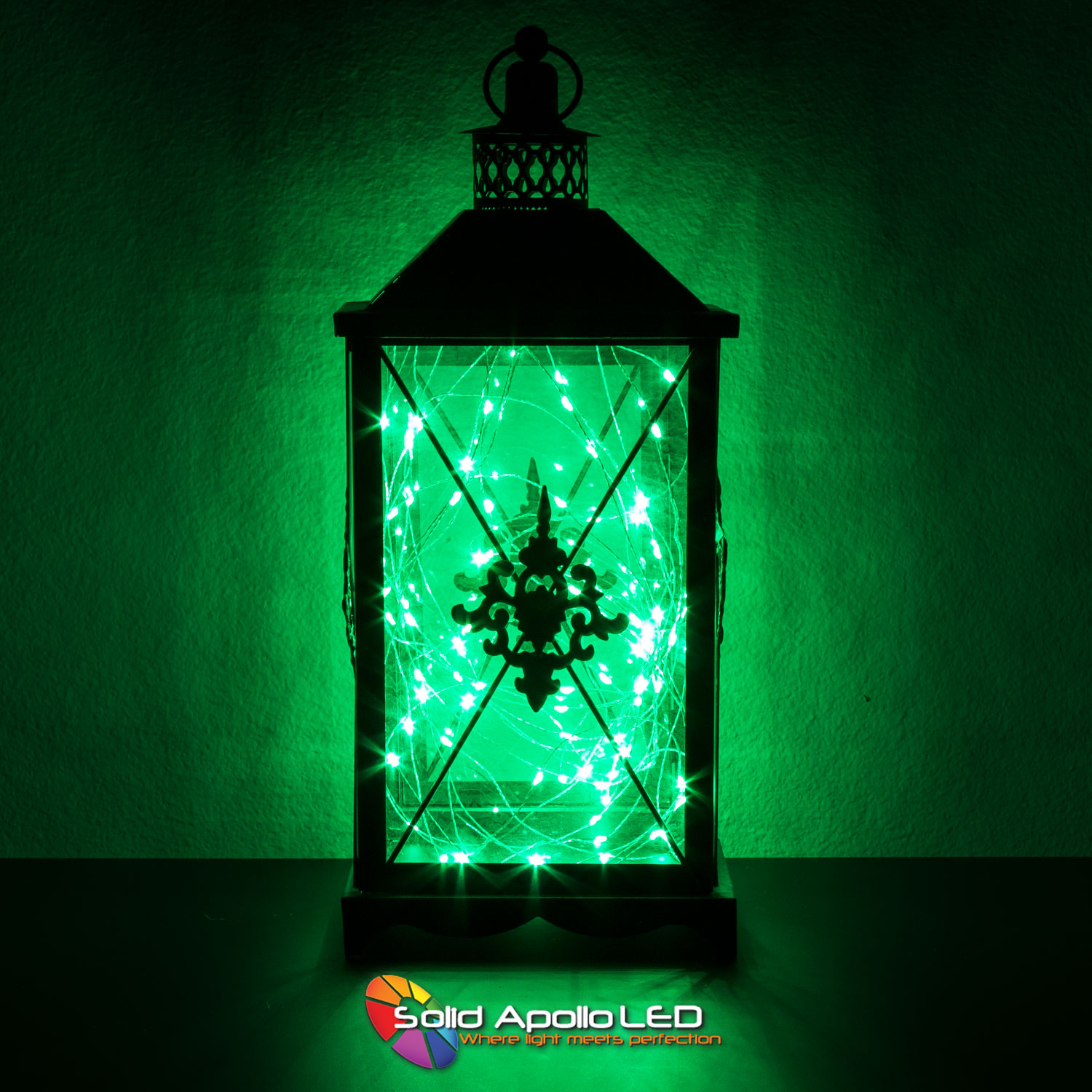 Customers Questions and Answers
Product Rating
Customer Reviews
There have been no reviews for this product.
Customers who bought this product also bought: